Family Law Attorney in Denver, Colorado
As a family law firm in Denver, Colorado, we understand that each client's story is unique. That's why we take a personalized approach to building legal solutions tailored to your family's specific goals and needs.
You can trust our attorney's decades of experience in divorce, child custody, and all family law matters. We will guide you through the legal process with empathy and unwavering commitment to your family's well-being.
Susan Marie Pesch
Attorney at Law
Susan Marie Pesch is a compassionate and dedicated family law attorney serving clients in Denver, Colorado, and the surrounding areas. She has been practicing law since 1991 and uses this experience to seek optimal solutions for families in her community.
Susan is passionate about protecting her clients' rights and interests during divorce, child custody disputes, and other sensitive family legal matters. Put her compassion and history of success in your corner today by signing up for an initial consultation.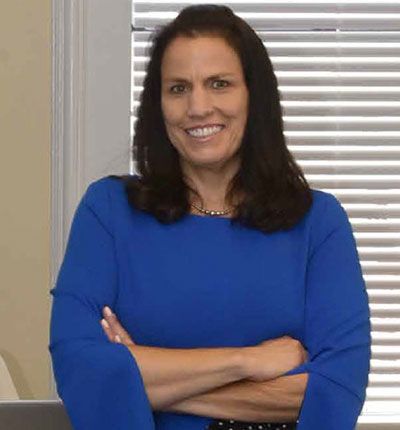 When Should I Hire a Family Law Attorney?
The Time to Act Is Now
We recommend consulting a family lawyer as soon as you decide to get divorced or if there are disputes related to child custody, support, or visitation. The sooner you have a legal advocate on your side, the better prepared and protected you will be. If you're in Denver, Colorado, look no further than Pesch Law Office PC. Call today to set up a time to talk.
Comprehensive Family Law Services
Divorce

Divorce can be a difficult and emotionally charged process. With compassion and care, our attorney guides clients through each step—from filing petitions and handling discovery to negotiating agreements and settling divorce terms. Our goal is to reduce conflict so we can work effectively toward equitable solutions.
Child Custody

I understand custody disputes involve your most precious relationships. Navigating this terrain can be overwhelming, but you and your children deserve the best possible outcome. We have the experience and confidence to guide you forward, and we will always prioritize the best interests of your children.
Child Support

Establishing or modifying a child support arrangement can get complicated, but it's essential for meeting your family's needs. You deserve an advocate who will stand up for what's fair. At Pesch Law Office PC, we provide the knowledgeable legal representation you need to secure the best solution for your children.
Let's Start Mapping Your Family's Future Together
Why Do I Need a Family Lawyer?
Critical Understanding
of the Law
Family law is complex and covers a diverse array of legal issues. An experienced family law attorney understands the applicable laws, precedents, and procedures that govern your case. Our attorney can advise you and take appropriate actions to protect your rights under the law.
Ability to Minimize Conflict
Divorce and custody disputes often involve high emotions and contentious negotiations amongst former partners. Your lawyer acts as an intermediary who can communicate on your behalf in a calm and rational way, aiming to reach settlements and agreements while avoiding unnecessary conflict.
Advocacy Tailored to
Your Needs
A family attorney represents your interests in mediation and court proceedings. They stand up for your rights, argue on your behalf, and illuminate your voice in and out of court. Having our advocate by your side can give you peace of mind and confidence through any family law matter.
Protecting Your Family Is Your Priority.
Protecting Your Rights Is Ours.
When your family is going through major changes like divorce or custody disputes, emotions can run high. But protecting your loved ones and securing their best interests must remain the priority. Our mission is to protect your family's rights and future, no matter what your case entails. Contact our family law attorney in Denver, Colorado, today to set up a time to discuss your situation.